Investing in Gold – Investing in Your Future
For over 5000 years, gold has been a stable and highly regarded means of payment, thus surviving each and every crisis, currency or financial system in the world. Unlike all other financial instruments, gold is independent from any belief in a central bank, currency or national banks.
Gold holds its value in itself,
and can therefore never become worthless.
The management of your gold assets is independent of banks and thus not subject to any exchange of information, because gold does not require bank secrecy. You can thus invest your assets discreetly and always have free and unlimited control over them.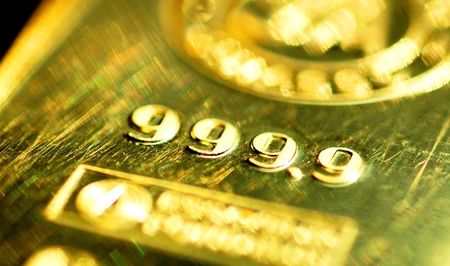 The first-class, tax-free buying and selling prices as well as the administration in Swiss francs, enable fast and easy handling and flexible access to your own assets. The precious metals are held in high-security vaults with the highest safety standards, and stored duty-free. The physical storage in the Principality of Liechtenstein serves as a protection against international changes and geopolitical events and guarantees a safe place outside given systemic risks. The historically deeply rooted protection of property saves customers from a state or private-law confiscation of assets.
"To invest a portion of your assets (up to 25%) in physical gold
is internationally recognized as standard wealth diversification."
– Count Oliver of Wurmbrand-Stuppach,
Managing Director of the GWS Group –
With a deposit at GWS Aurum, you can purchase precious metals (bars or coins), which will then be held in the name of your company in the Principality of Liechtenstein. The gold is always 100% available in physical form, and can be sold or picked up by you at any time, as well as shipped by us to any place of your choosing.
In short, the advantages of owning gold are undeniable:
Easy purchase
100% physical availability
Tax-free investment
Long term asset protection
Completely anonymous ownership, completely confidential handling
Gold tends to go up when other investments decline, providing a stabilizing effect for your assets
In a worst-case financial scenario, such as massive currency devaluation, you can use gold and silver to buy and sell
For a personalized consultation and offer please contact us.