The British financial magazine Acquisition International (AI) has awarded GWS Offshore the Excellence Award in the categories "Best for Offshore Company Formation" and "Award for Excellence in Banking Services".
GWS Offshore has won the Offshore Excellence Award, awarded by the renowned Acquisition International Magazine (AI). The British magazine herewith honours the services of the GWS Group, which received the prestigious award in the following two categories: The best company for international incorporations and the Banking Services category. "GWS Offshore offers unparalleled customer service, which has played a key role in winning this award, for sure" the managing director of GWS stated.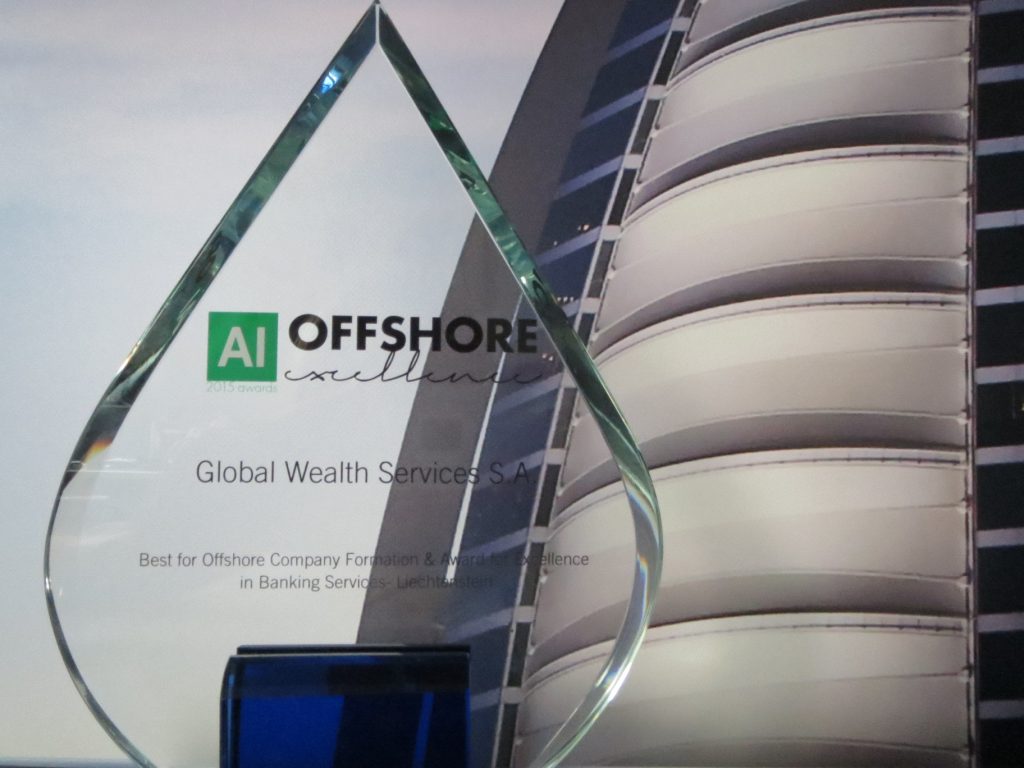 GWS is also particularly proud to have won the Award for Excellence in Banking Services. "We are working together with banks in the major financial centres of the world and continuously expanding our network of banks" he continued. This means that GWS, as a leading company for incorporations and business account openings, takes the needs of its customers into account when they desire a prestigious but confidential bank account for their active operations. "The award confirms once more how much our efforts to adopt innovative approaches, to offer the best and most confidential service and to find the most sustainable structures for individual business customers, are valued," says the managing director of GWS offshore.
About AI magazine: AI is a monthly magazine, which has rapidly risen to become the publication of choice for more than 108,000 subscribers in over 170 countries. The magazine seeks to inform, entertain, influence and shape the global corporate conversation, through a combination of high quality editorials, rigorous research and an experienced and dedicated worldwide network of advisors, experts and contributors. The magazine is published by AI Global Media, which is a UK-based publishing house with a global reach: 200 magazine issues, supplements and websites have been published worldwide since 2010.