A new or second citizenship from the peaceful Commonwealth country Dominica allows you to travel and live worry-free in a globalized world in which surveillance and hurtful regulations deprives modern society of freedom and independence.
The Citizenship by Investment program of the neutral and stable Commonwealth country Dominica in the West Indies is one of the oldest and trusted official governmental programs which can be your second life insurance.
International Mobility
Dominica passport holders can use their citizenship to benefit from greater ease of international travel, including to the European Schengen states, United Kingdom, Singapore, Hong Kong and Ireland. Moreover, the government of Dominica has provided a number of fiscal and other concessions which aim to make doing business in this island paradise even more attractive, these include tax-free International Business Companies, generous tax holidays, import duty and tax waivers, and streamlined processes.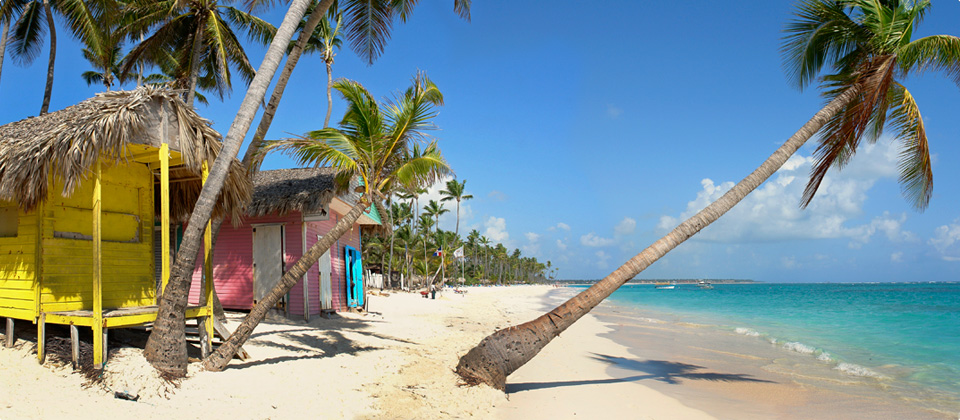 The application for the Citizenship by Investment program of the Government of Dominica takes only 3-4 months. Due to our strong relations to the Government, a personal interview in the country is usually not required for GWS clients. The citizenship in Dominica is for life; the Dominica passport can be renewed either at the Immigration Department in Dominica or at any High-Commission or Consulate of the Commonwealth of Dominica.
Benefits
Visa-free travel to over 120 countries, including free access to all Schengen-countries
Democratic and neutral country in the Caribbean
No wealth, gift, inheritance, foreign income or capital gains and estate tax
No income tax for non-residents
No restriction on repatriation of profits
No foreign exchange control
Easy access to the Caribbean countries (CARICOM)
Stable investor climate
Efficient and independent judiciary system
Full residence status, with the right to live and work in Dominica
Dual citizenship allowed
No requirement to reside in Dominica before or after citizenship is granted
Beautiful environment
Citizenship and passport in only 3 to 4 months
The application process is confidential
Several countries have adopted programs which allow the acquisition of citizenship in return for a direct contribution to the state as a means of development of the country. In Dominica, citizenship-by-investment is based on Section 101 of the Constitution and Sections 8 and 20 (1) of the Citizenship Act. It allows the government to operate a program under which citizenship is given to persons who qualify under criteria set by the government in its policy guidelines.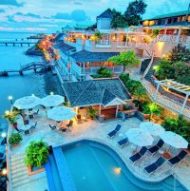 As a citizen, you can live and work in Dominica and all other countries of the Caribbean Community (CARICOM) at any time. You are not liable to taxation in Dominica on any income earned outside of Dominica unless you decide to reside there. You will be able to travel on your Dominica passport without a visa to around 120 countries, including the EU-Schengen countries, Singapore, Hong Kong, United Kingdom, Brazil, Switzerland and many others.
When you acquire citizenship under the Dominica citizenship program, you and your family enjoy full citizenship for life, which can be passed on to future generations.
Citizenship by Investment – Options
Under the government contribution option clients make a one-time payment to the government (plus processing fees) and, providing they meet the due diligence requirement, are granted Dominica citizenship and a passport.
The second option is to purchase approved real estate or investment and pay a reduced government contribution (plus processing fees). The same due diligence requirements apply. This investment option is costlier, however the client actually owns something in Dominica with the potential for a return on investment.
About Dominica
Capital City: Roseau
Total Area: 750 km
Population: 72,324 (2016 census)
GDP: USD 1,002 Billion
Currency: East Caribbean Dollar (XCD)
Language: English and French Patois
Independence from UK: 1978
Dominica has been named as one of the world's happiest places to live. Boasting a high number of centurions (people who have lived to be older than 100 years), it offers an easy lifestyle within a safe, peaceful and pristine environment with a culturally vibrant and friendly community.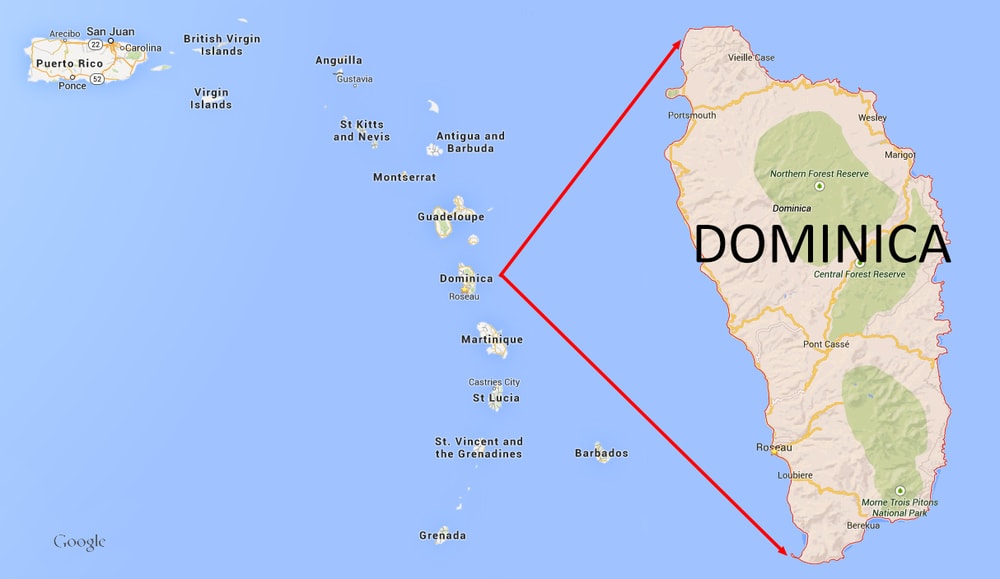 The "Nature Island of the Caribbean" is a green tropical paradise and one of the most beautiful islands in the Caribbean. It is practically untouched nature with countless rivers and waterfalls, and emerald green mountains dropping dramatically into the turquoise sea. Dominica's clear and calm oceans offer excellent opportunities for diving and snorkeling and have spectacular dive sites including shipwrecks and even underwater hot springs.
Successful applicants will benefit from visa-free travel to the countries below: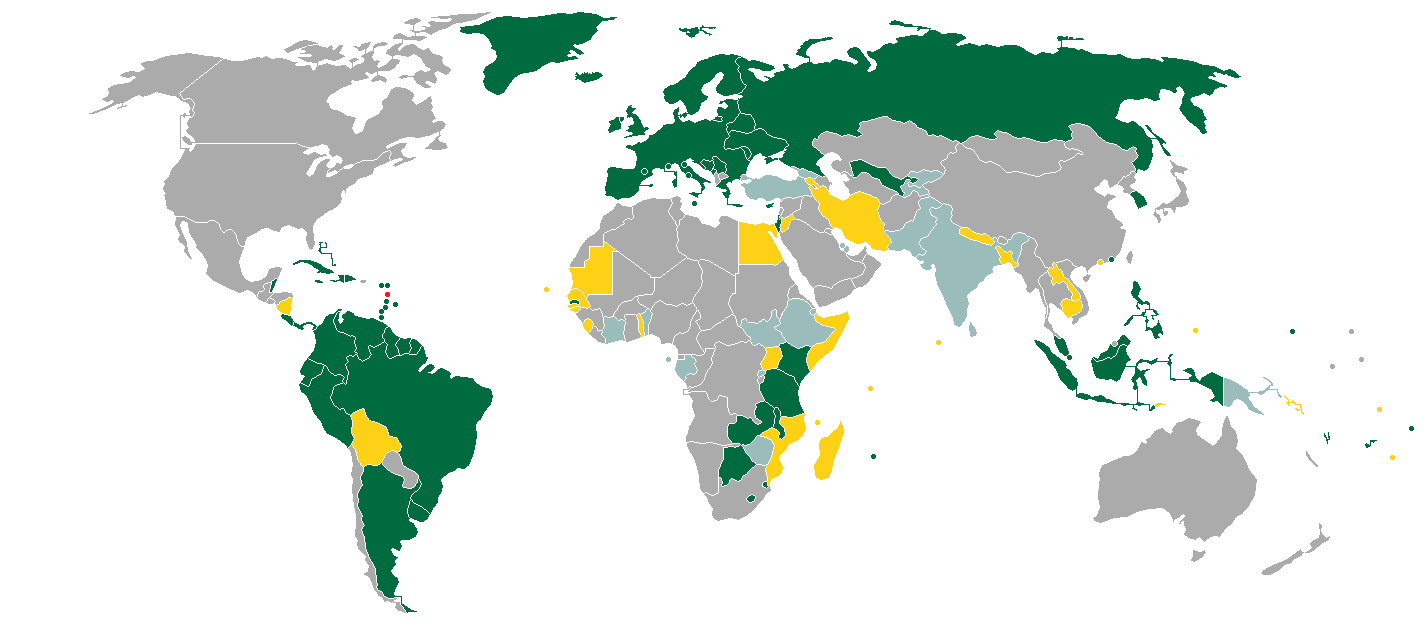 ●

Dominica

●

Visa-free access

●

Visa on arrival

●

eVisa

●

Visa required